TNC Alumna a Pastry Chef and Entrepreneur Second to None
By Unarine Ramaru
TNC graduate, Ms Baratang Prudence Madingwane, has certainly found her space and cemented herself as a powerhouse in the Catering industry.
The Soshanguve Native is a pastry chef who obtained a Diploma in Food Preparation and Cooking (Culinary Arts) and Food and Beverage Services from the Tshwane North TVET College in 2009.
She is the founder of Barerata Catering Services, in addition to providing freshly baked products and pastries, she provides deco services for a wide range of events through Barerata Catering Services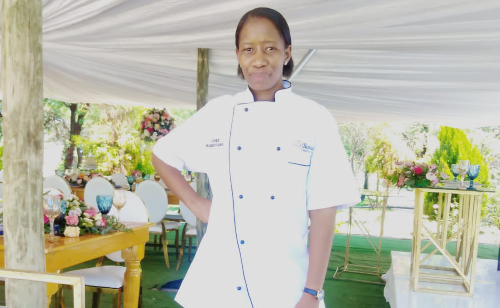 The Beginning
Speaking to TNC Marketing, Ms Madingwane said from an early age she always loved the idea of having a bakery or a restaurant, the art of baking and serving people the best pastries and desserts have always been her ultimate dream. "Cliché or not my curiosity for the kitchen started at a very young age when I used to watch my mother cook and as I got older, I started being attached to the TV show called 'cake boss'. Right there and then I knew I was hooked and knew that hospitality is what I always wanted."
Time at TNC??
When talking about her time at TNC, Madingwane said: "I remember my time at TNC as a young student on the Pretoria Campus because I knew exactly what I wanted which was Hospitality and they gave me the knowledge and tools to achieve it
TVET colleges are much better than mainstream Universities when it comes to instilling knowledge learned in class through practical application. In short, transferring skills is much easier and more practical through TVET Colleges. She recalls how obtaining her qualification through a TVET College was beneficial to her: "I believe TVET colleges are best than the mainstream universities when it comes to instilling the knowledge you learned in class through practical, in short transferring of skills is much easier and practical through TVET colleges."
Notable Achievements
"The fact that we were able to start our own business from scratch and make it work for more than 10 years". As a result, we have been able to grow our customer base and provide them with the best products and services they expect."
Madingwane aims to continue to serve her clients with quality products and make sure that she inspires people to do what they love and most importantly grow the township economy through job creation and youth entrepreneurship.
Proudest Career Moment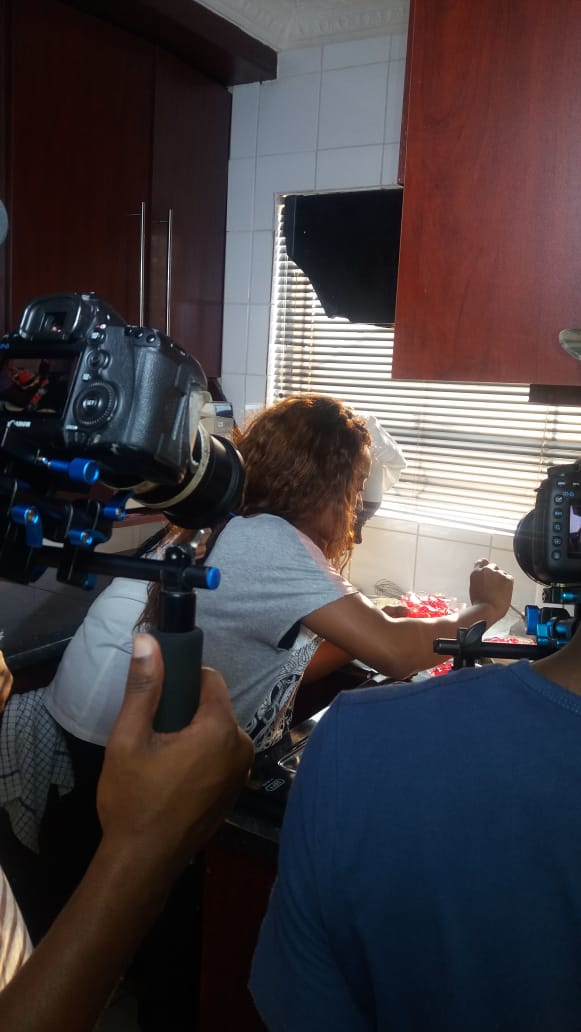 Some of Madingwane's proudest career moments was when she appeared in the popular Sunday evening TV show, Our Perfect Wedding, for her outstanding work on the show. This elevated her career to new heights.
"They're a lot, remember it's been 10 years but if I were to pick one, I'd say getting a call from the OPW team about an interview for the cake we were baking for a client. Seeing it all unfold on a national platform was surreal, that was how our clientele base grew and yes, we just started getting calls from OPW and then again featured on a show called 'COME AGAIN' for our signature desserts " I couldn't believe that the knowledge and skills I gained at TNC could make one's dreams come true" she added.
Motivating Young Girls
As an advocate for young girls and women's empowerment, Madingwane strongly believes dedication is key to achieving bigger things. "Be committed, focused, and passionate about what you want because it wasn't easy and it's still not", she advised.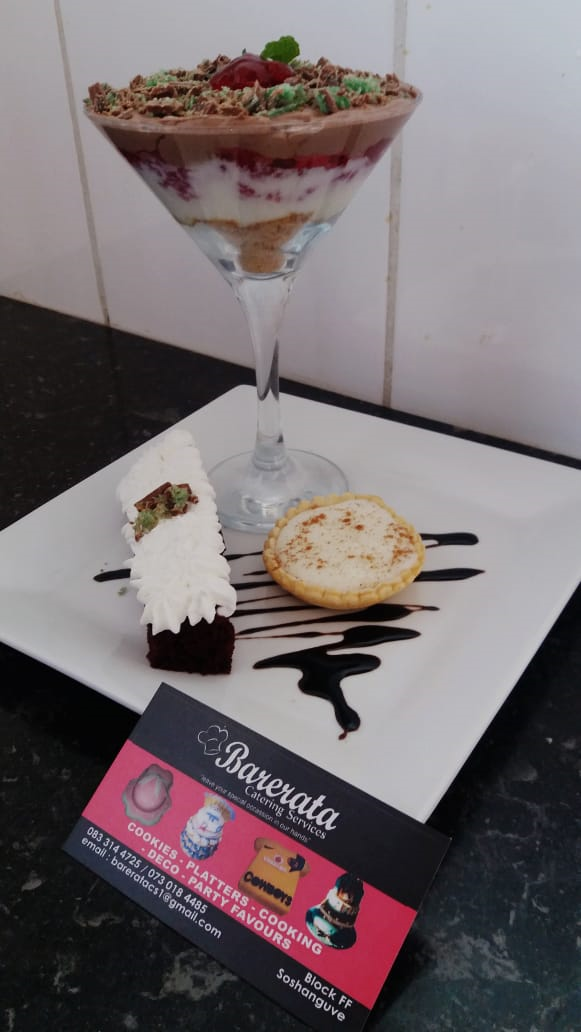 ---