College Sports, Arts and Culture South Africa (COSACSA) festival – 2022
By Nkeko Motloutsi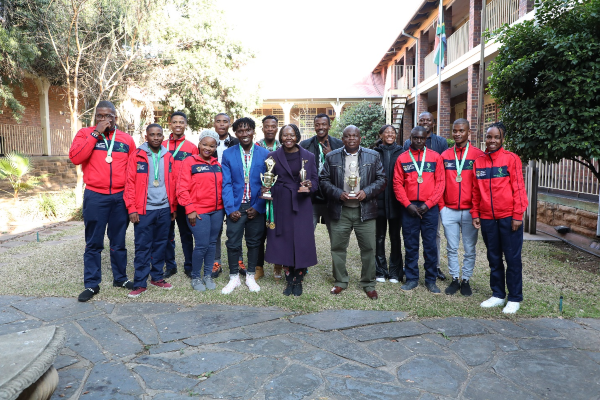 The TNC Sports, Arts and Culture participants in the COSACSA festival, qualified at the Provincial competition held in Soweto on 18 June 2022. In the Provincial cut-throat challenge, the competition was very intense. They won against all odds and headed to East London for the National Challenge. Hats off to all the participants and conquerors who toiled to bring home their hard-earned medals as a reward for their resounding victory. Perseverance is the mother of success indeed.
These young stars put TNC on the map. This event has also exposed their talent to the country in its entirety. Kudos to the winners, to their coaches and mentors who sacrificed and gave it their all to ensure victory in various categories of Arts and Culture. The representatives emerged triumphantly from all the fierce challengers. It was a sight-seeing opportunity for the students who were travelling to East London for the very first time. They expressed their sincere gratitude to the College and their coaches for safe transport, safe and immaculate accommodation, and the hospitality they experienced.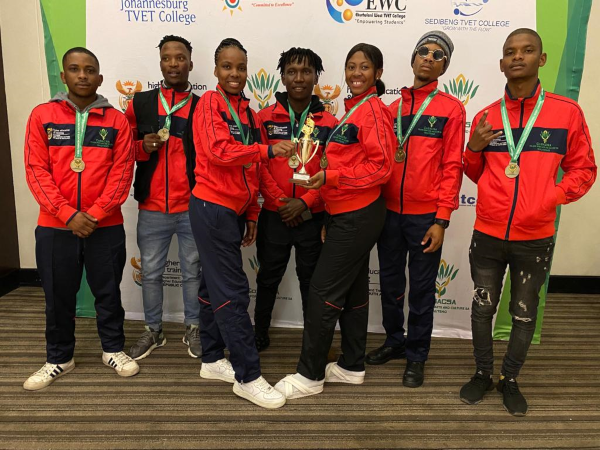 Vuhlare Hlongwane, Sello Jerry Tholo, Ishmael Mokalapa, Nelvis Makweng, Malebo Nchabeleng and Tshegofatso Mary Nnene from Mamelodi Campus, all brought home silver medals, second position for their Freestyle Dance. Malebo Nchabeleng took it further by competing and winning in the Tsonga Dance category as well and getting second position. Sibusiso Mnguni from Pretoria Campus also got a silver medal in Freestyle dancing. Soshanguve North Campus was represented by Kgotso Matome who got a silver medal.
Obakeng Moeki, who was participating in Charcoal Drawing contest, got position 2 for his impressive work. "It is my wish to see the College supporting us as artists. We aspire to take our career to greater heights. It would be appreciated if we could get assistance from our institution to realize our dreams and unleash our potential."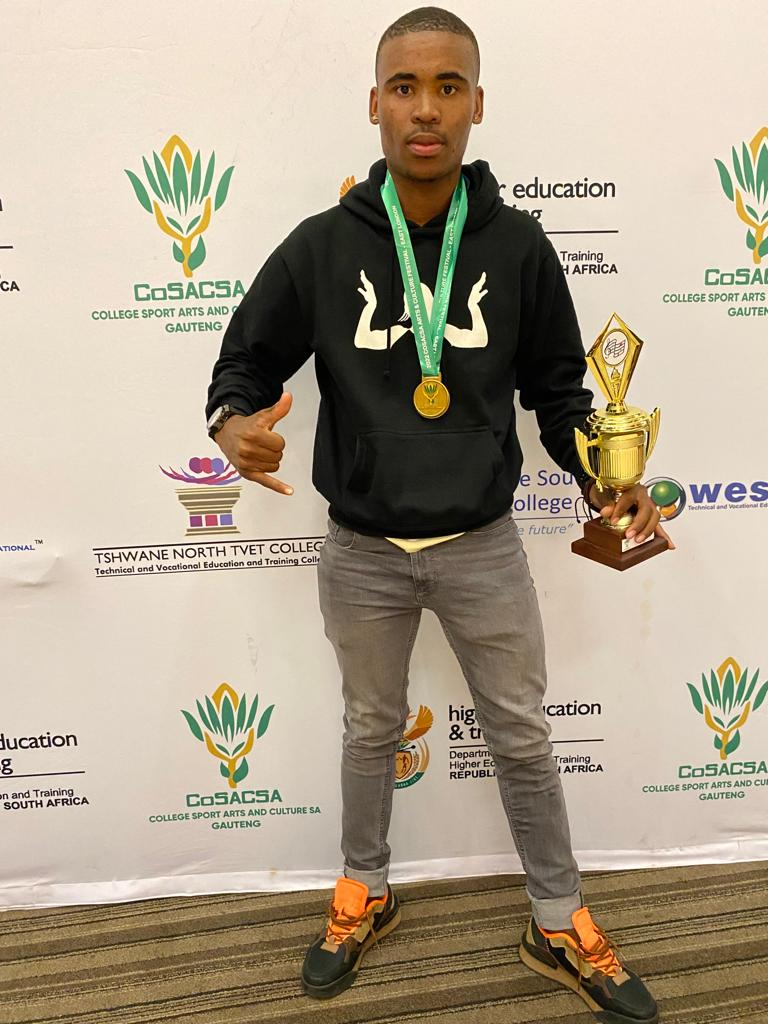 Thulani Mphahlele from Pretoria Campus, managed to secure position 1 in Pencil Drawing. With his 11 years track record in the Arts field, it comes as no surprise that he nailed the challenge. "Nothing comes easily, it is all hard work and consistency. Competing in a championship is not only about winning. It is also about losing and having faith and hope to get back and strike again until you make it."
Tshegofatso Mary Nnene could not hide her excitement when she said:" I had so much fun. It was remarkable and amazing show-casing my talent to people. My first time in East London was more than amazing. No words can explain but it was a bang."

---