#TVETMonth | TNC Improves Responsiveness to the World of Work
By TNC Marketing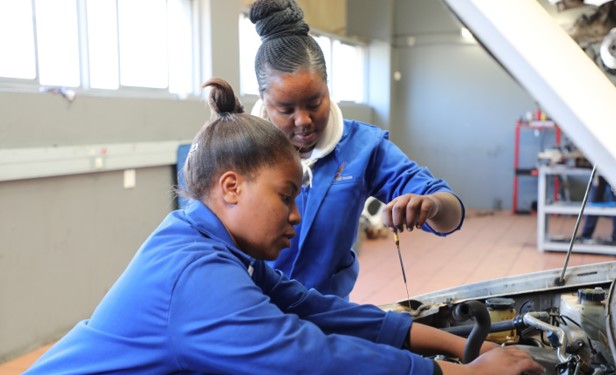 Tshwane North TVET College has once again utilized the June- July College recess period to expose the National Vocational (Certificate) L4 students to the real world of work through a programme called Workplace-Based Experience (WBE). The programme is informed by the College Strategic Outcome 4: Improved responsiveness of TVET College to the world of work.
The College has registered a significant improvement in the number of students placed with industry. The exposure would not have been possible without the partnership with employers such as the City of Tshwane, South African Police Services, Avary Cars- Menlyn, Big Save, Ocean Breeze, Morning Star Hotel, The Park Lodge Hotel, Pretoria National Zoological Gardens, NJW Construction-Hebron Mall and many others.
Below are students who brought their A- Game to the industry, showcasing their skills and all that was learnt in the classroom:


The employers commended the quality of work they witnessed from students. This confirming that TNC is the Future.
---