TNC Nail Tech Students visit Kitso Lesedi for Mandela Day
By Unarine Ramaru
In partnership with Kitso Lesedi Community Development Centre, the Nail Technician class of 2022 participated in the 67 Minutes for Mandela
Nail Technology facilitator, Ms Somashini Israel, and her team of TNC nail technician students dedicated their time to share gratitude and honour aimed at the team of volunteers from Kitso Lesedi Community Development Centre. The team represented the TNC brand by upholding high treatments standard and techniques in the true spirit of #TNCCares.
'We were made to feel very welcomed by the Kitso Lesedi Staff upon arrival. Our students did extremely well in providing hand massages to the ladies and gentlemen, which in turn left them feeling very relaxed. In our 67 minutes of giving back to the community, we are proud of what we accomplished as a class', she said.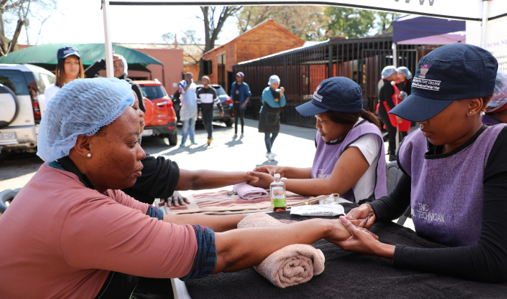 Lungile Mlangeni, a student of the Nail Technician program, stated, " we enjoyed giving hand massages to the workers at Kitso Lesedi Community Development Centre". It was our goal to give back to the people who have taken care of the homeless.
Kitso Lesedi Community Development is an NGO that provides physical, spiritual, health, and mental care and support to homeless communities which assists them in gaining skills and attributes necessary to reintegrate into society.
To contact the Kitso Lesedi Community Development, please check their social media handles or get in touch with the center, on 012 035 1955 or helpdesk@kitsolesedi.co.za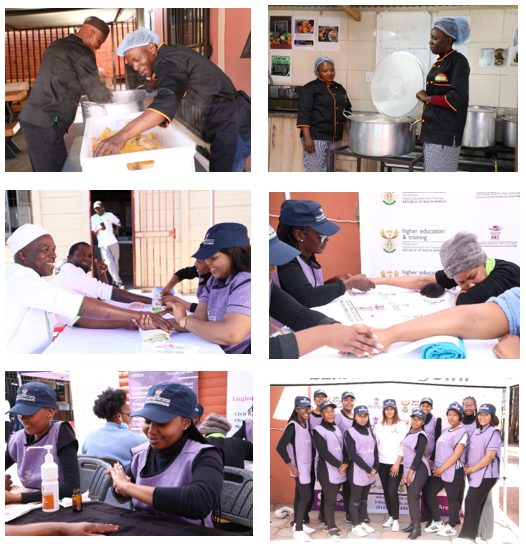 ---